Beading with Brick Stitch
This colorful, well-written book begins with a history of brick stitch, then continues with tools and techniques and ten inspiring projects with complete instructions, including Diagonal Brick Stitch, Paisleys, Petroglyph Necklace, Crossroads Bracelet and more. It concludes with a gallery of brick stitch beadwork by the author and other bead artists. Out of print.

Available complete on CD for $25.00 plus $3.00 postage.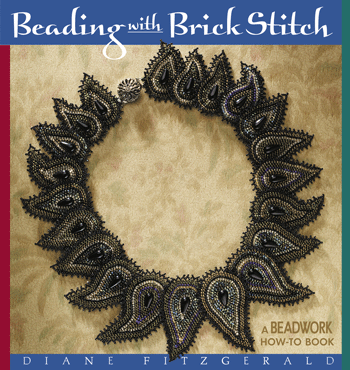 128 pp., 8 1/2" x 9", full color
Sorry, no credit cards. Payment accepted by Paypal, check or money order.