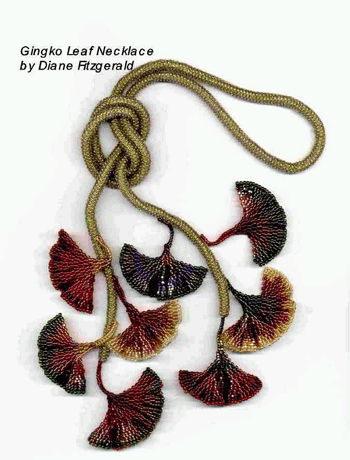 These delicate gingko leaves are fun and easy to make. The kit contains easy to follow instructions for making the leaves and learning to blend from one color to another; Delicas in eight colors: autumn reds, golds, greens and blending colors; round seed beads; satin cord and thread.
$95.00 plus $5.00 postage. (Foreign postage $10.00)
Sorry, no credit cards. Please send a check or money order or send the payment amount by Paypal to my email address (dmfbeads@bitstream.net).